43171 The Case® Winkler Skinner - Sculpted Multi-Camo G-10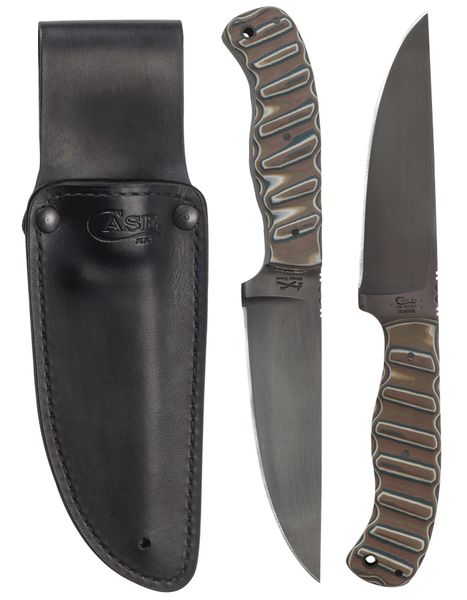 43171 The Case® Winkler Skinner - Sculpted Multi-Camo G-10
The Case® Winkler Skinner is 9.625 in (24.5 cm) in length; AKTI blade length is 5.125 in (13 cm) and is .1875 in (4.8 mm) wide. The knife will begin shipping in August 2017 to Case Authorized Dealers nationwide.

Case® and Winkler Knives Team Up to Create the Optimal Fixed Blade Knife
#43171 (SKINNER 80CrV2)
Skinner
Flat ground 80CrV2 Trailing Point blade with distal taper and Caswell™ finish
Skeletonized/Tapered Tang, Sculpted Multi-Camo G-10 Handle
Fiber Reinforced Black Leather Sheath (Reversible)
9.6 in / 24.5cm closed; 6.7 oz.
The Case® Winkler Skinner is a new fixed blade knife crafted collectively by Case® and Winkler Knives. The design is the result of a decades-long career in knife making by Master Bladesmith Daniel Winkler and the extensive experiences of retired U.S. Army Special Operator and Navy SEAL Kevin Holland.
Reviews