QAD- UltraRest LH, HDX PSE Red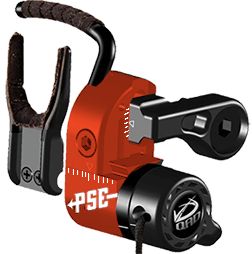 QAD- UltraRest LH, HDX PSE Red
Total arrow containment, the arrow will never fall off.
Drop away rest with total fletching clearance.
Lock Down technology guarantees no bounce back and total fletching clearance.
Shoots with launcher in 90 degree position.
Drops only when bow is fired.
Noise reducing, laser cut felt and rubber dampeners.
Tested at over 400 fps with total fletching clearance.
Lower valley launcher for perfect berger hole alignment with no launcher - bow shelf contact.
Custom mounting block machined in the shape of the PSE logo.
Seamless fit to PSE risers.
No extra parts needed for perfect center shot alignment.
Non slip mounting block system.
No set screw required.
Made in the USA with a limited lifetime warranty.
Reviews