Case 2000 Millennium Set Red Bone Large Stockman 6375 SS 056/500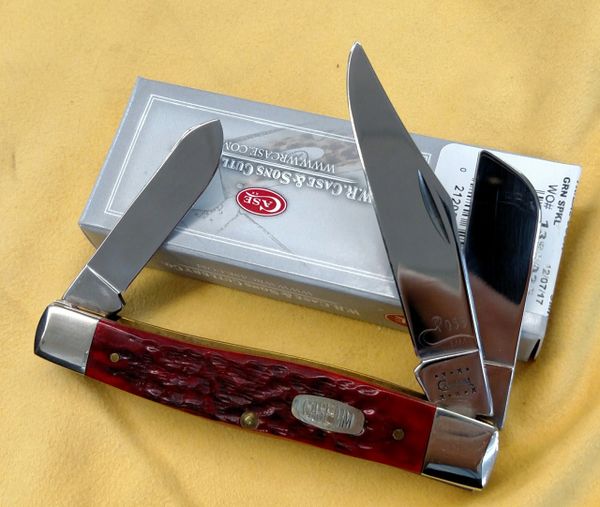 Case 2000 Millennium Set Red Bone Large Stockman 6375 SS 056/500
Has minor scratch on blade from opening & closing.  Typical with any stockman
Will ship in a generic case box
This knife for sale is a 2000 Case Millennium Red Bone Stockman 6375 SS, as this knife was a member of the historic Case MM Set, issued to celebrate the start of the new Millennium.  This set featured 50 knives and I have decided to break it up and sell them individually.  Only 500 sets were produced.

Each of these knives features a special shield used only for this special Millenium offering set, the Case-MM Shield. Theses knives also are tang stamped with the Case MM stamp.

The front side of the master Clip blade has the Case Long Tail C serialization and #056 with MM underneath the Long Tail C.
Reviews